New SM Zoom Stereo Microscope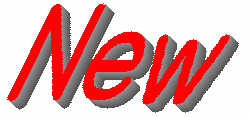 We are in honors of supplying you new SM series zoom stereo microscope. Two parallel beam paths and high quality optic system offer you high resolution and distortion-free contrast image throughout the entire zoom range, zoom ratio is 8:1, SM also use modular design, we can supply you various packages with the high resolution and the most valuable microscope.
(1) Design principle: two parallel beam paths optic system,
modular construction
(2) Standard set: SM optic head with 1.0x plan achromatic
objective
(3) Zoom range: 0.62x-5x
(4) Zoom ratio: 8:1
(5) Magnification: 6.2x-50x (with accessory lens:
1.9x-400x )
(6) Working distance: 80mm (with accessory lens:
26mm-296mm)
(7) Field of view: 33.9mm- 4.2mm
(with accessory lens: 106mm- 0.6mm)
(8) Interpupillary distance: 50mm-75mm
(9) Dioptric correction: +5 -- -5
(10) Optional objective: planachrmatic: 0.32x , 0.5x, 0.63x
achromatic: 1.6x, 2.0x
(11) Optional eyepiece: WFH10x-D/21, WF16x, WF20x,
WF25x, WF40x
XSZ VIDEO INSPECTION SYSTEM
The XSZ zoom tube is a versatile accessory that is primarily designed for use with a CCD camera. It allows the user to "transfer" images onto a monitor for greater emphasis and detail, while allowing others to view the images, with its wide working distance capability. This high-resolution system accommodates nearly all-specific requirements for magnification and field of view. It can be utilized in education, industry, R&D, science, and a wide variety of other applications that require clear and precise magnification.
The XSZ single zoom tube is the latest design in high quality optical equipment. It may be used in any of our stands and fits on every arm. Designed as a modular system, with all metal construction. A number of auxiliary lenses and photo eyepieces may also be used to suit nearly every application. The XSZ combines user friendliness with versatility, and provides the user with ease of handling to gain optimum results.